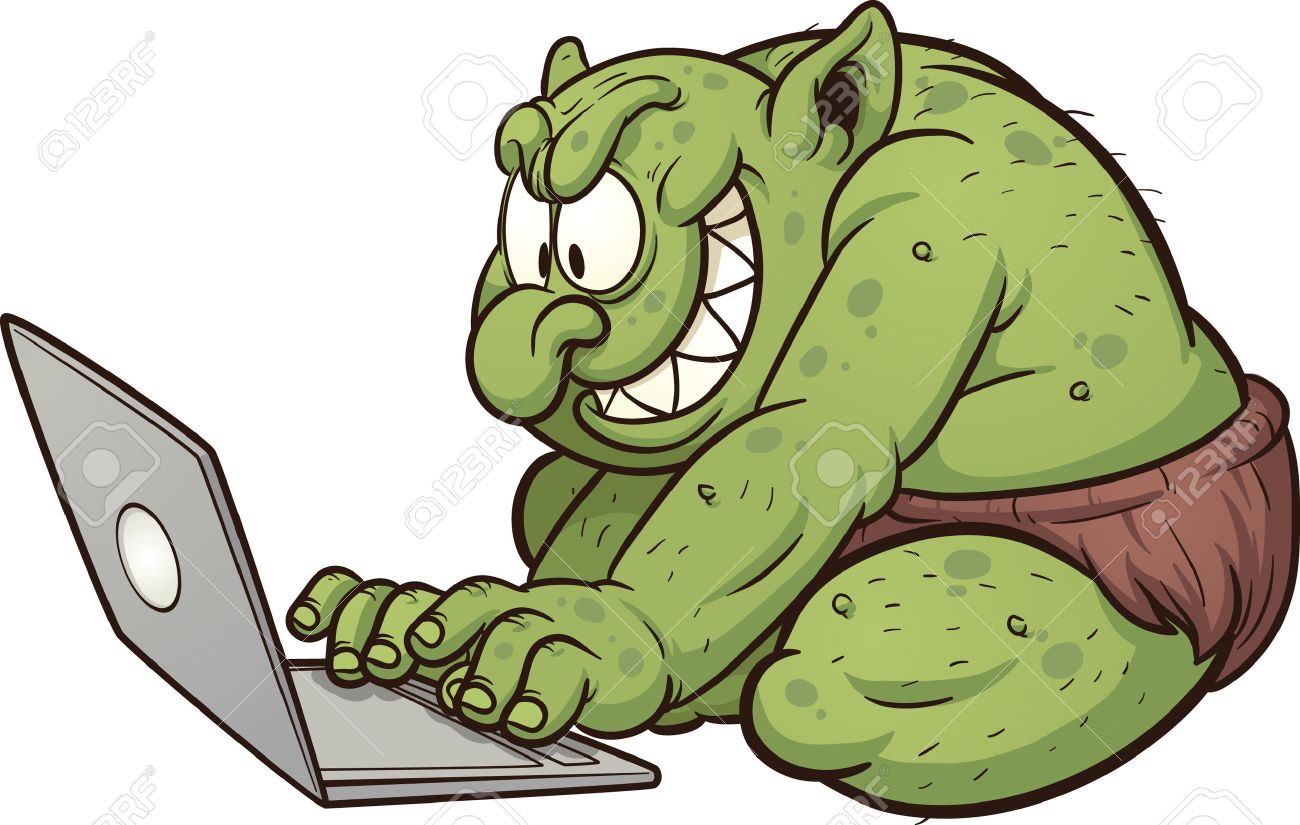 I don't know if children today even know about trolls that live under bridges and grow warts on their noses and chins. When I was a child I actually did not like going over bridges because I feared those creatures.
As it turns out, even at my age I find trolls lurking between the lines of blogs and in the comments and I am still afraid of those creatures. They are very frightening because 1) they are mean spirited and hateful and 2) they usually post anonymously because they are cowards. So there you have it.
No, I have not had a troll comment on this blog for quite a while. The Frugal Traveler for the New York Time called me amateurish a long time ago but that really doesn't count. He didn't do it here on my blog anyway...he did it in the NYT's so I don't know if that counts.
It was on a fellow blogger's comment section when I saw something that made me a little sick. RJ over at
RJs Corner
wrote a blog post called
Inside The Loony Bin – The Beltway Baiters
about the tactics cable news used the involves baiting politicians during interviews to start a discussion that draws people in and sells airtime. He suggested that we be very careful to keep our view of the world balanced. The suggestion was that we avoid both the extremely conservative channel as well as the liberal news networks. Here is what Jan Bo (no link available so anonymous) said in her comment and my response:





I don't think I misread the tone of her comment at all although I suppose that is possible. Whether or not, I had to let RJ know that her attitude is not one shared by his readers.
Any thoughts? I would love it hear what you think.
b+
Please go over and read this article. I especially found information about the FCC rule involving equal time in political discussions that was repealed under the Reagan administration. It was called the "Fairness Doctrine."